Congratulations to Lori Schultz on celebrating her 40th anniversary with Bank of Wisconsin Dells! Lori is our Assistant Vice President, Branch Manager and CSR supervisor for the Lake Delton Branch. Thank you for your excellent customer service, dedication to your team, and commitment to the Dells/Delton Community!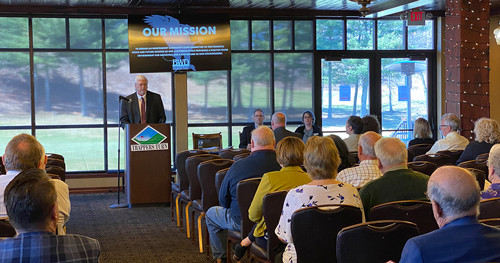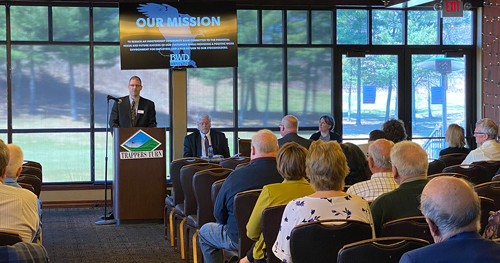 New Chair of the Board Announced
Our annual shareholder meeting was held last month at Trappers Turn. We had a fabulous meal and an excellent turnout. It was so nice to see everyone in person again! We congratulate Jon Bernander as he announced his retirement as Chair of the Board. Jon will continue to remain an active member on the Board of Directors. In turn, BWD's President and CEO, Scott Rockwell, was announced as the new Chair of the Board for Bank of Wisconsin Dells! Congratulations Scott!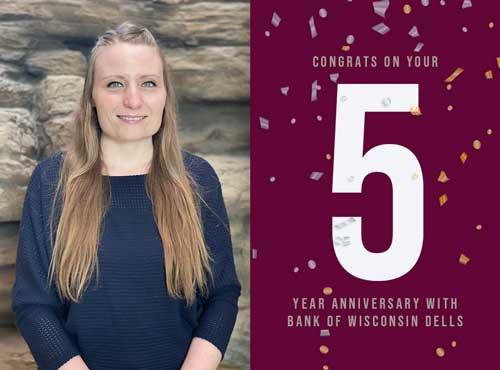 Congratulations to Abbey Bernier on her 5th Anniversary here at BWD on May 30th! She is a wonderful asset to the team and we appreciate her hard work and can-do attitude with anything that comes her way.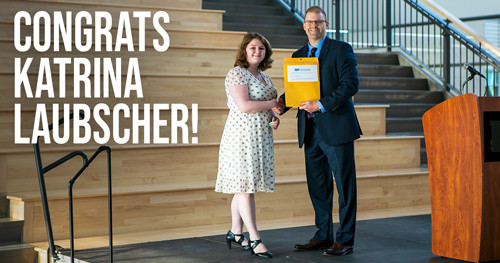 Bank Awards Scholarship to Laubscher
Congrats to Katrina Laubscher, Wisconsin Dells High School's valedictorian and this year's recipient of the Bank of Wisconsin Dells scholarship through the Wisconsin Dells Education Foundation! We are happy to award $10,000 toward Katrina's first two years of college. She earned it!
Congrats class of 2022! Best of luck on your future endeavors. We are proud of you all!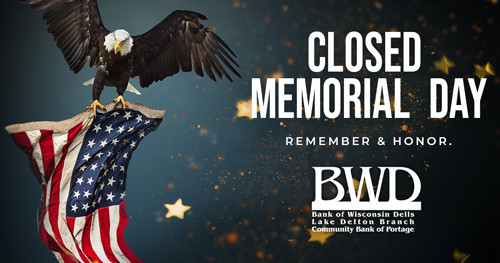 We Honor All The Sacrifices Made By Our Heroes
Bank of Wisconsin Dells and its branches will be closed Monday, May 30th in observance of Memorial Day. Wisconsin Dells and Lake Delton drive-ups will be open on Sunday, May 29th from 9am-11am for business change orders only.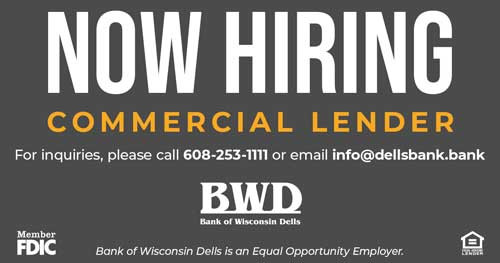 We are looking for an experienced Commercial Lender to join our team. This position involves developing new business, including outbound calling efforts, and servicing existing customers. BWD also expects active involvement in the communities we serve.
For more information and to apply, visit dellsbank.bank/employment-opportunities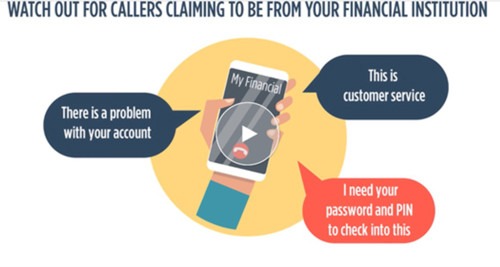 Watch Out For Scammers Claiming To Be From Your Bank
Are you getting a bad feeling about that person on the phone asking for your personal information. Here are some important things to think about if someone calls claiming to be from your financial institution.

Bank of Wisconsin Dells
716 Superior Street
Wisconsin Dells, WI 53965