Thank you for joining us!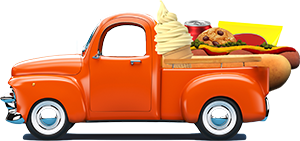 We had a great time celebrating our annual Customer Appreciation Days! In case you weren't able to join us, here's what you missed...
---
Bank Supports Local Restaurants
As part of our Customer Appreciation celebration, Bank of Wisconsin Dells and its branches had the pleasure of purchasing just over $11,000 in gift cards and employee meals from nearly 70 local restaurants and eateries.
The bank surprised customers on Monday by randomly distributing 550 gift cards to local eateries. Employees also enjoyed lunch from their favorite local food places on what was known internally as "Take-Out Tuesday".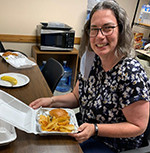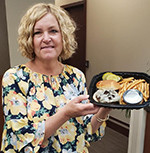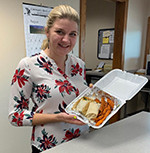 ---
Crack The Code Challenge
Customers had the opportunity to guess our prize vault's four-digit code via Bank of Wisconsin Dells Facebook page and website. Our winner is to be announced Monday, August 31st!
Thank you to everyone who participated in our Crack the Code challenge! Be sure to follow us on Facebook for future giveaways.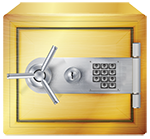 ---
Windshield Wash & Ice Cream Day
We had a great time washing windshields and serving up free ice cream at our drive-up lanes on Wednesday, August 26th!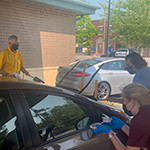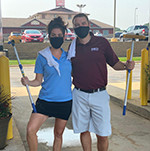 ---
Curbside Cookout
With social distancing measures and safety precautions in place, customers were served brat and hotdog meals to-go from their vehicles.