Share Your BWD Story
As we reflect on our milestone, we asked customers to share their favorite bank experiences in our recent "Share Your BWD Story" promotion. Here are just a handful of the stories we received. We hope you enjoy reading them!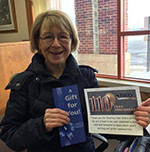 Cindy M. (Portage WI) - Six years ago we retired & moved to Portage. Nervous & unsure of where to do banking, we interviewed local banks. The warm, outgoing & positive staff at the Branch of Dells here in Portage had us from "hello".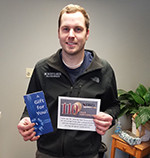 Myles M. (Reedsburg, WI) - We knew nothing about borrowing money for a business. After checking out several banking institutions, Bank of Wisconsin Dells was the most helpful. We had several meetings with Paul Schaller and Tanya Walsh-Laehn. They made sure we understood every step before we left the meeting. They helped us get a small business loan which was no easy task. They each have stopped at our place of business seeing if they could be of any help. I would highly recommend working with the Bank of Wisconsin Dells.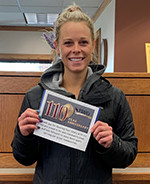 Jordan B. (Wisconsin Dells, WI) - BWD has been a lifesaver for me! I have been able to always count on them when something went wrong with my account or if I thought someone had used my card but then to find out oh, that's what that company was called. They have always been there to answer any of my questions and friendly!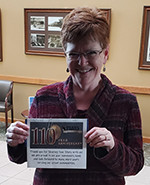 Cindy R. (Wisconsin Dells, WI) - Normally I carefully slide my debit card back into a slot in my checkbook wallet, but I for some crazy reason I stuffed it in my pocket after purchasing groceries at Zinke's. My card snapped in two! I walked across Washington Avenue to BWD. In less than five minutes with personal banker Darlene, I had a brand new debit card in my possession. I was one happy girl!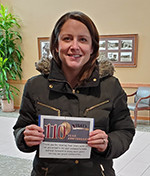 Darcy J. (Wisconsin Dells, WI) - The Bank of Wisconsin Dells was my local choice for opening a personal savings account. Every year like many people I get the itch to go somewhere warm and full of sunshine. Then, I look at my bank account and that idea quickly seems too far away! Almost two years ago I opened a "vacation" savings account. I put so much of my pay check every two weeks into this account and it has made it possible for my family and I to go on a wonderful vacation this last Christmas. I was so thrilled that I didn't have to use my credit card for the trip and that I had saved all of the money on my own!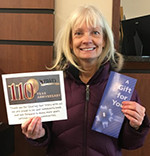 Deborah H. (Lake Delton, WI) - After my husband passed away 9 years ago, I made my summer home in Lake Delton my permanent residence. Bank of Wis Dells became my bank. The staff there are always so friendly and helpful. They recognize me when I go there. I've never experienced this friendliness at any other bank before!!!