If you are having trouble viewing this message, see it in your browser.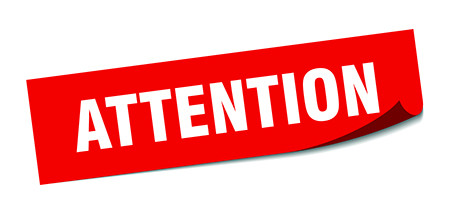 Temporary Bank Lobby Restrictions
Drive-up Lanes Remain Open
Bank of Wisconsin Dells will be limiting lobby access and in-person services in support of community health efforts beginning Thursday, March 19, 2020. Drive-up lanes will remain open during regular bank hours.
As we take precautions to slow the spread of COVID-19, individuals and businesses are encouraged to utilize our drive-up lanes, ATM's, online banking tools and telephone banking. Lobbies will be accessible by appointment only by calling (608) 253-1111 for the following:
Business deposits that cannot be done via drive-up
BWD Wealth Management services
Loan meetings/closings
New account openings
Safe deposit access
Other case-by-case needs
Additionally, it is important to be alert for scammers and ID thieves trying to exploit fear and uncertainty. Be extra cautious when opening emails from addresses you do not recognize, clicking links or downloading attachments. If an email looks suspicious or if you were not expecting any from the sender, verify the authenticity of the email by contacting the sender directly. Remember, Bank of Wisconsin Dells will never reach out to you asking for your social security number, account number or other personal information.
It is important for our customers and community to know that Bank of Wisconsin Dells continues to be a financially strong, local institution. At this time of uncertainty, rest assured that you can count on access to your money and that it remains safe. We will continue to communicate any updates or changes as they arise via dellsbank.com or our Facebook page.
Thank you for your patience and cooperation. As your community bank, we're in this together. If you need to reach us, please call (608) 253-1111 or contact us through our website.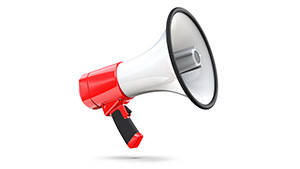 Upcoming Statement Changes
Effective April 30th, we will be introducing a new look and layout of your bank statement. Changes to note with the redesign will be the masking of account numbers to show only the last four digits, the ability for us to provide change in account terms notifications and to post information related to bank events as well as branch-specific news.
Avoid Coronavirus Scams
According to the Federal Trade Commision, here are some tips to help you keep the scammers at bay:
Hang up on robocalls. Don't press any numbers. Scammers are using illegal robocalls to pitch everything from scam Coronavirus treatments to work-at-home schemes. The recording might say that pressing a number will let you speak to a live operator or remove you from their call list, but it might lead to more robocalls, instead.
Fact-check information. Scammers, and sometimes well-meaning people, share information that hasn't been verified. Before you pass on any messages, contact trusted sources.
Know who you're buying from. Online sellers may claim to have in-demand products, like cleaning, household, and health and medical supplies when, in fact, they don't.
Don't respond to texts and emails about checks from the government. The details are still being worked out. Anyone who tells you they can get you the money now is a scammer.
Don't click on links from sources you don't know. They could download viruses onto your computer or device.
Watch for emails claiming to be from the Centers for Disease Control and Prevention (CDC) or experts saying they have information about the virus. For the most up-to-date information about the Coronavirus, visit the Centers for Disease Control and Prevention (CDC) and the World Health Organization (WHO).
Ignore online offers for vaccinations. There currently are no vaccines, pills, potions, lotions, lozenges or other prescription or over-the-counter products available to treat or cure Coronavirus disease 2019 (COVID-19) — online or in stores.
Do your homework when it comes to donations, whether through charities or crowdfunding sites. Don't let anyone rush you into making a donation. If someone wants donations in cash, by gift card, or by wiring money, don't do it.
Click here for more information about what the Federal Trade Commision is doing during the COVID-19 pandemic.
COVID-19 Response by Wisconsin Banks to Support Community Health
Wisconsin's banks are dedicated to serving their communities and ensuring all consumers have access to financial services. In this time of uncertainty surrounding Coronavirus Disease 2019 (COVID-19), consumers should know their banks stand ready to serve their customers.
Banks routinely work with customers who are experiencing difficult or unexpected issues. That support hasn't changed. Bankers stand ready to assist their customers who may be impacted financially due to COVID-19 and the measures communities are taking to mitigate the spread of the disease. The first and most important step is to contact your bank to explore your options.
Click here for more information.

Bank of Wisconsin Dells
716 Superior Street
Wisconsin Dells, WI 53965