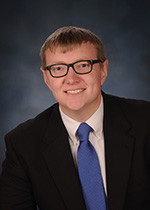 Bank Welcomes Commercial Loan Officer, Timm
Bank of Wisconsin Dells is pleased to announce the hiring of Stephen Timm, Commercial Loan Officer. In his role at the main bank, Stephen will be working with commercial customers, assisting them in attaining their financial goals.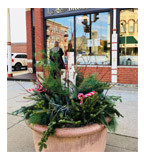 Bank Sponsors Winter Decor for Downtown Planters
Bank of Wisconsin Dells sponsored and designed the Winter decorations for Reedsburg Downtown planters. Despite the cold and rainy conditions, bank employees successfully completed their task of adding even more beauty to Downtown Reedsburg for the winter months.

12 Trees of Christmas
NOMINATE A FAMILY IN NEED, TODAY!
Classic Hits 94.9 WOLX will be lifting the spirits of 12 families this holiday season with a $100 gift card courtesy of Bank of Wisconsin Dells and a Christmas tree.
Visit the link below to nominate a family in need and give them a chance to win one of the 12 Trees of Christmas!

Holiday Shopping Tips
The gift-giving season is just around the corner, and the gift-buying season starts, oh, any minute now. The FTC has an early gift for you — tips to help you shop wisely and protect your personal information.

Am I Hacked?
Just like driving a car, sooner or later you may have an accident no matter how secure you are. The sooner you identify something bad has happened, the more likely you can fix the problem.



Bank of Wisconsin Dells
716 Superior Street
Wisconsin Dells, WI 53965