We Can Help You Finance It.
Make your home-buying process easier by applying through our Online Mortgage Center. This convenient online service makes the process simple and personalized. Finish the application in as little as 20 minutes, or save it for later!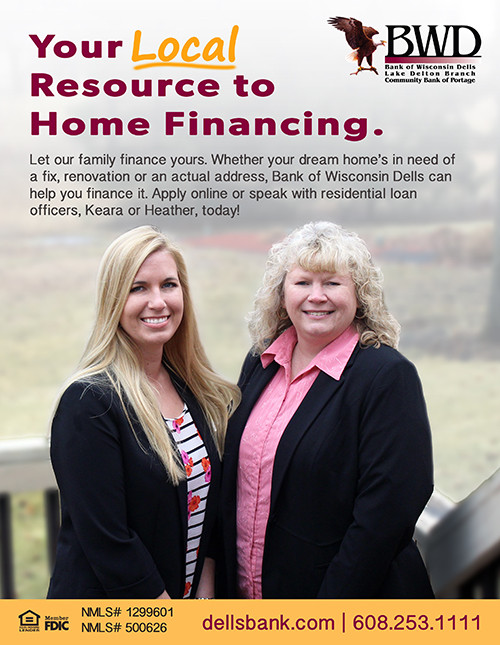 Planning an Adventure?
We do our best to protect you and your account from potential fraud. By helping us prepare for your upcoming travel, we can ensure continued access to your funds. To help us protect your funds while traveling, please:
Inform BWD if you plan to use your debit card.

Confirm BWD has the correct phone number on file.

Remember to bring a second form of payment in case of an emergency or unforeseen issue.
Bank President Celebrates 35 Years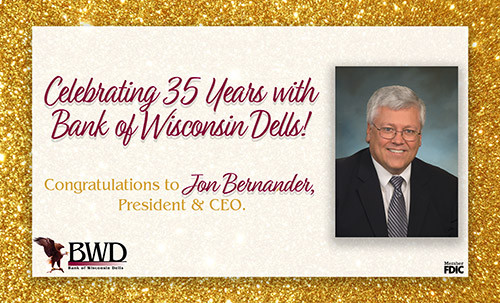 The officers, directors and employees of Bank of Wisconsin Dells would like to congratulate President and CEO, Jon Bernander, on 35 years with the bank.

Presenting Sponsor of 23rd Annual Golf Outing for Kids
Bank of Wisconsin Dells demonstrated its continued support for the Easter Seals Wisconsin Camps in Wisconsin Dells by being the presenting sponsor of the Annual Golf Outing for Kids. This year the event was held on Wednesday, June 27th, marking the 23rd year of the signature fundraiser for the organization.

Phone Call Attacks & Scams
When you think of cyber criminals, you probably think of an evil mastermind sitting behind a computer launching sophisticated attacks over the Internet. While many of today's cyber criminals do use technologies like email or instant messaging, bad guys are also using the phone to trick their victims.



Bank of Wisconsin Dells
716 Superior Street
Wisconsin Dells, WI 53965