If you are having trouble viewing this message, see it in your browser.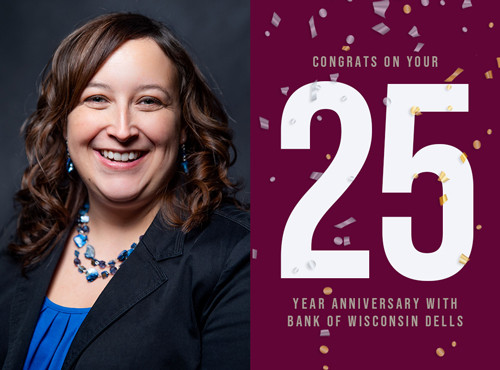 On July 30th, please join us in celebrating Danielle Hernkind's 25th Anniversary! Danielle has been extremely instrumental in the functionality of the loans department. She is patient, full of knowledge and super pleasant to work with. Thank you for all you do for BWD, Danielle!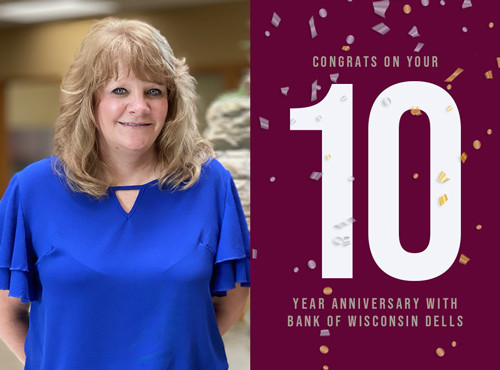 Please join us in congratulating Rodnie Miller, Deposit Operations Supervisor, on her 10th anniversary with BWD! Thank you for your hard work and dedication to our customers while answering calls and questions about accounts, online banking, and so much more. Congratulations Rodnie!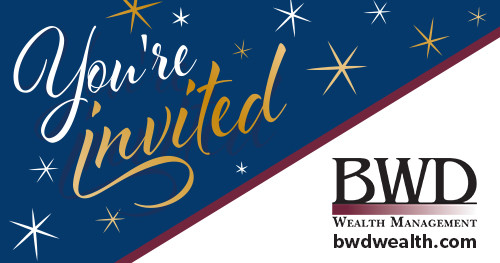 We Invite You To Explore Our Website!
BWD Wealth Management's website, bwdwealth.com, has been thoughtfully designed to enhance the level of service we provide, ensuring that reaching out to us is effortless and that you have access to valuable financial information whenever you need it. With just a click of the "Account View" button, you can effortlessly manage your investment account(s)!
At bwdwealth.com, you will discover a wealth of resources, including a wide range of videos, articles, and calculators, all aimed at educating, entertaining, and addressing your inquiries. We consistently update our content, so don't forget to bookmark our site and visit us frequently.
Should anything capture your interest or spark questions, please don't hesitate to reach out to us via email or phone. We are always available to assist you and encourage you to share our site with your loved ones and friends because we firmly believe in lending a helping hand to those who matter to you!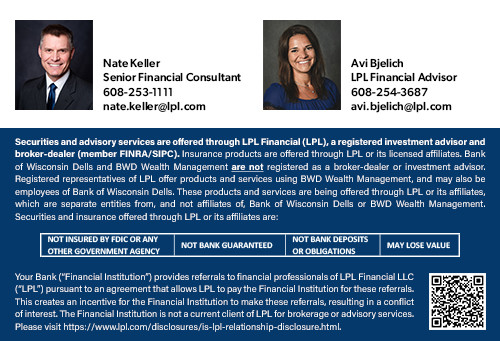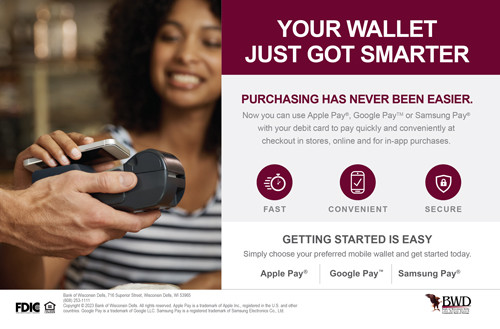 Introducing Digital Wallets at BWD
Using your card to pay in stores, online, or even within apps has never been easier or more secure. Simply add your card information to your Digital Wallet, and instead of making purchases using your plastic card, you can pay with your smartphone, tablet, or smartwatch. Click HERE to learn more.

Automatic teller machines (ATMs) are a convenient way to access your money, but they can also be a target for criminals. By following a few simple safety tips, you can help protect yourself from ATM fraud and theft.
Here are some ATM safety tips:
Choose a safe location. ATMs in well-lit, busy areas are less likely to be targeted by criminals. If you must use an ATM in a secluded area, be extra vigilant and aware of your surroundings.
Be aware of your surroundings. Don't let anyone stand too close to you while you're using the ATM. If you see someone who looks suspicious, move to a different ATM.
Cover your PIN. When entering your PIN, use your hand or body to shield the keypad from view. This will help prevent anyone from seeing your PIN and stealing your money.
Check the ATM for tampering. Before using an ATM, take a quick look at it to make sure it hasn't been tampered with. If you see anything suspicious, don't use the ATM.
Take your cash and receipt immediately. Once you've completed your transaction, take your cash and receipt and leave the ATM area immediately. Don't count your money or check your receipt in public.
Report any suspicious activity. If you see anything suspicious at an ATM, report it to the police immediately.
By following these simple tips, you can help protect yourself from ATM fraud and theft.
Here are some additional tips for using ATMs safely:
Don't use an ATM if you're alone. If you must use an ATM alone, try to do so during daylight hours.
Don't withdraw large amounts of cash. If you need to withdraw a large amount of cash, consider doing so at a bank branch where there are security guards.
Don't give out your PIN to anyone. Your PIN is personal and confidential. Never give it out to anyone, not even a bank employee.
Be aware of phishing scams. Phishing scams are emails or text messages that appear to be from your bank. They often ask for your personal information, such as your account number or PIN. Don't click on any links in these emails or text messages and don't provide any personal information.
Keep your software up to date. Make sure your antivirus software and operating system are up to date. This will help protect your computer from malware that could steal your personal information.
By following these tips, you can help protect yourself from ATM fraud and theft.

Bank of Wisconsin Dells
716 Superior Street
Wisconsin Dells, WI 53965