If you are having trouble viewing this message, see it in your browser.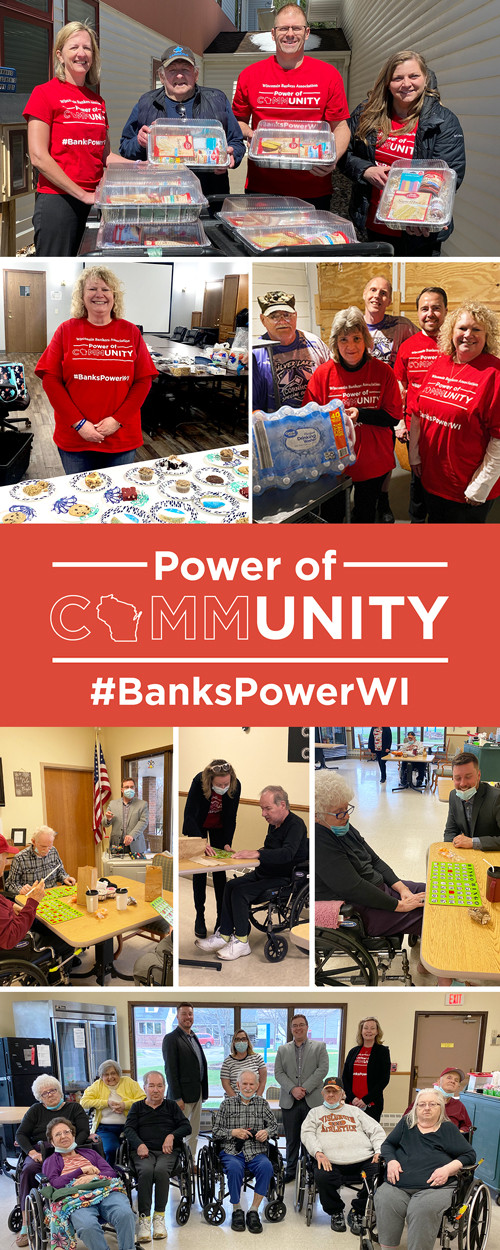 POWER OF COMMUNITY WEEK
During National Community Banking Month, Bank of Wisconsin Dells and Community Bank of Portage recognized WBA's Power of Community Week, April 17–22. This is where Wisconsin banks celebrate their strong bond and relationship within their communities. We enjoyed being a part of this celebration by donating cake kits to the Wisconsin Dells and Portage food pantries, reading to 3rd and 4th grade students, playing bingo with residents at Wisconsin Dells Health Services, assisting in roadside clean-ups, volunteering at a Spaghetti Supper for the Portage Area United Way, and providing water for an upcoming Special Olympics fundraiser in Portage. At BWD, we don't just do business here, we live here and are proud to call it home.
If you would like more information about WBA's Power of Community Week, click HERE.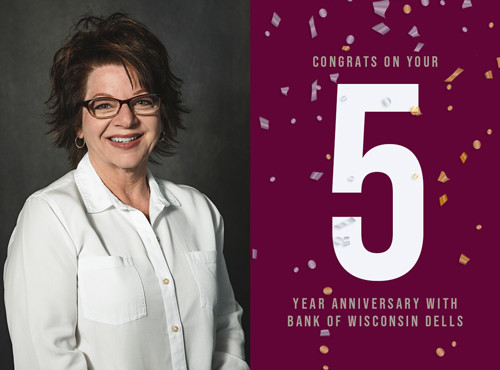 Please join us in congratulating Denise Marks on her 5th Anniversary with BWD on April 30th! Denise works as the Client Services Assistant in our Wealth Management Department. Thank you for all your hard work and dedication to our customers and their needs, Denise. Congrats!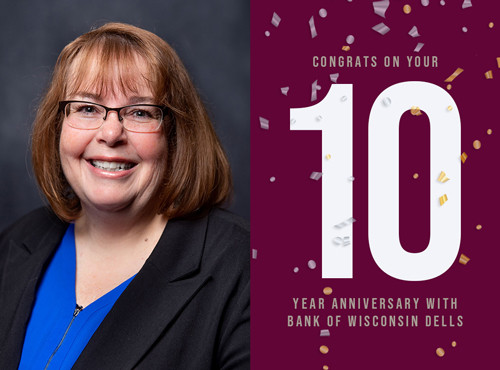 Please join us in congratulating Personal Banker, Darlene Berry, on 10 years with BWD on May 13th! Darlene works closely with our customers to help with their banking needs. Thank you for your many years of service!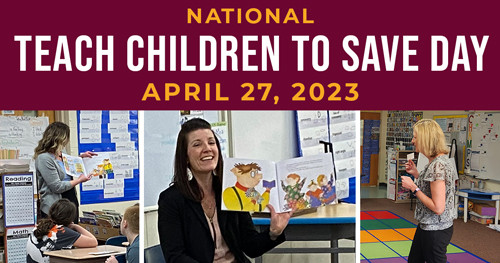 Earlier this month, BWD staff members went to Spring Hill Elementary School in Wisconsin Dells to meet with 3rd and 4th grade students about saving money in honor of National Teach Children to Save Day on April 27th. We made financial literacy presentations fun by reading a story to the class and then playing a game related to the story. Thanks for having us Spring Hill!

We often hear of the term "spring cleaning," the time of year when we go through our belongings and organize our house and lives in preparation for the upcoming summer. This is also the perfect time to take an annual review of your digital life. Click HERE to learn seven simple steps, taken once a year, that will go a long way toward ensuring you can make the most of technology, safely and securely.

Bank of Wisconsin Dells
716 Superior Street
Wisconsin Dells, WI 53965