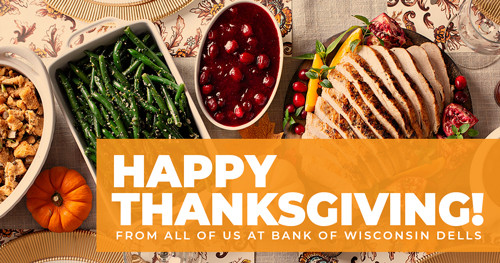 We hope everyone had a wonderful feast yesterday! Enjoy the rest of your holiday weekend!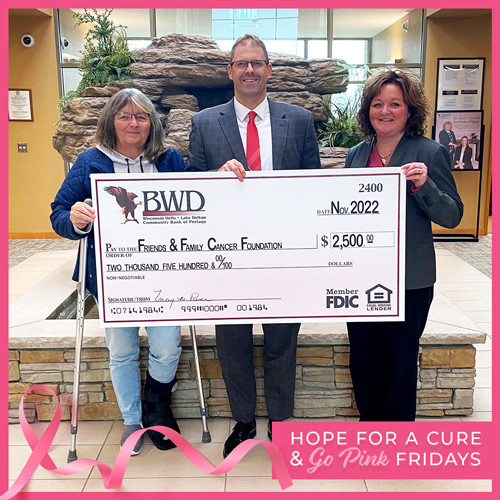 The results are in! Last month, BWD employees had the option to donate $5 on Fridays to wear jeans and a designated colored shirt to raise awareness for common cancers. Anyone who played our "Pinko" game helped contribute to this fundraiser as well. Proceeds were matched by the bank and donated to the Friends and Family Cancer Foundation who provide assistance to families living in the community who are affected by cancer. We are excited to annouce that we were able to donate $2,500 for this great organization! Thank you to all who participated!

BWD Chairman Announces Snyder Retirement
and Names New Director
After 10 years of leadership and service, Romy Snyder has announced her retirement as a director from the Bank of Wisconsin Dells. "We certainly will miss Romy's experience and knowledge of our local tourism, our bank and banking industry" said Chairman Scott Rockwell. "However, we are happy for her as she transitions into the next chapter of her life. She has been a valuable board member and a real asset to our team; we wish her all the best." Chairman Rockwell continued, "It is with great pleasure that I'm able to share that our new board member will be Amy Wimmer. Amy has a degree in hospitality and over 25 years of business experience. She will be a great addition to our team." Romy and Amy's transitions on the board took place this month.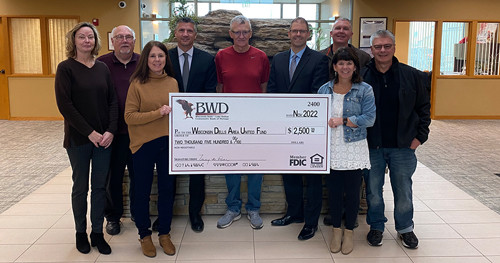 The 2022-2023 Dells Area United Fund drive is underway and we're proud to demonstrate our continued support by presenting this donation of $2,500. Contributions assist local charities and activity groups, and in turn make our neighboring community a better place for everyone.Thank you to this organization for your efforts in making this community one to appreciate!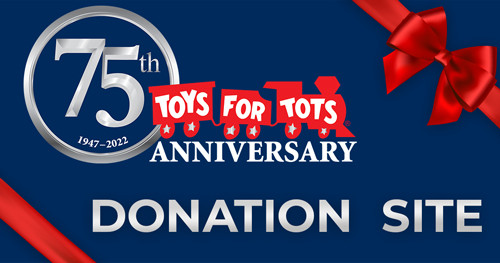 BWD's Dells and Lake Delton locations are happy to be a donation site again for the Toys for Tots program! If you would like to participate, please bring any new, unused and unwrapped toys to either location from now until December 15th. Toys will be brought to local, less fortunate children in the area who wouldn't normally be getting a visit from Santa this year. For more information, visit toysfortots.org.
Don't Fall for Tech Support Scams

You don't have to be a computer expert to recognize a tech support scam when you see one. Learn some of the signs and how to protect yourself today.

Bank of Wisconsin Dells
716 Superior Street
Wisconsin Dells, WI 53965