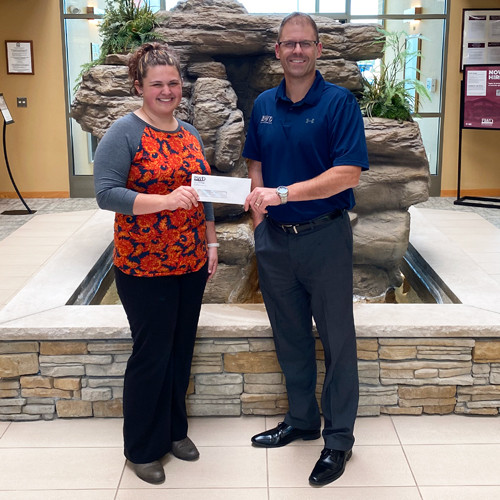 WAY TO GO KATELYN!
Congratulations to this year's Youth Apprentice Scholarship recipient, Katelyn Zajicek! This scholarship is awarded annually to employees who started with BWD through the Youth Apprentice Program. These employees continue to pursue their higher education while working at the bank. Katelyn is a CSR at Community Bank of Portage and we're grateful to have her on our team!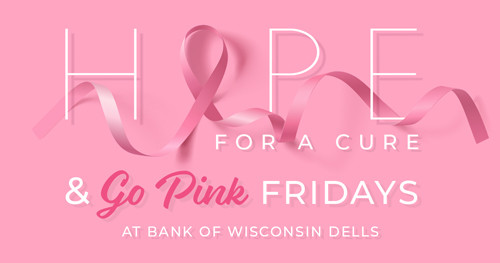 "Go Pink" Fridays are back... but with a TWIST! Previously during the month of October, BWD employees had the option to donate $5 to wear jeans and a pink shirt to support the fight against breast cancer. This year, we have dedicated an additional color each Friday to raise awareness for other common cancers. Proceeds of this internal fundraiser we now like to call "Hope for a Cure & Go Pink Fridays" will be matched by the bank and donated to the Friends and Family Cancer Foundation. This foundation provides assistance to families living in the community who are affected by cancer. Stay tuned to see how much we were able to raise for this great organization!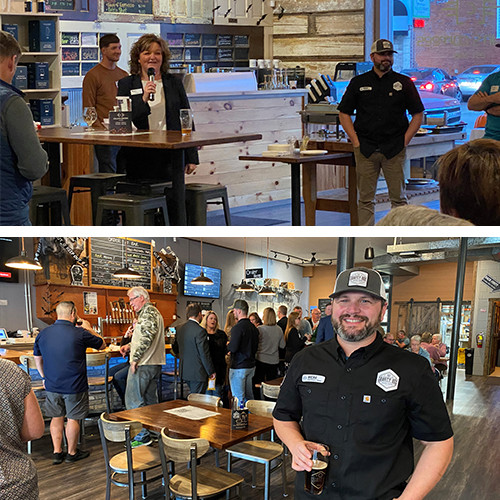 Business after 5 with Gravity Box & Collin's Coffees
Last week we had the pleasure of co-hosting the Mauston Chamber of Commerce's Business after 5 event. Special thanks to Gravity Box Brewing Company and Collin's Coffees for hosting and sharing your amazing space with us while we filled up on great conversations paired with delicious food and beverages. Thanks to all who were able to make it out... It was great to see everyone!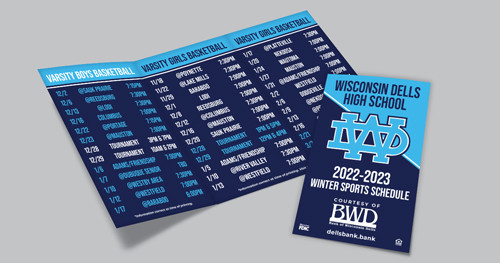 WDHS Winter Sports Schedules Now Available
Back by popular demand! Visit our main branch lobby and pick up one of these upgraded Wisconsin Dells High School Winter Sports Schedules that conveniently fit right in your pocket.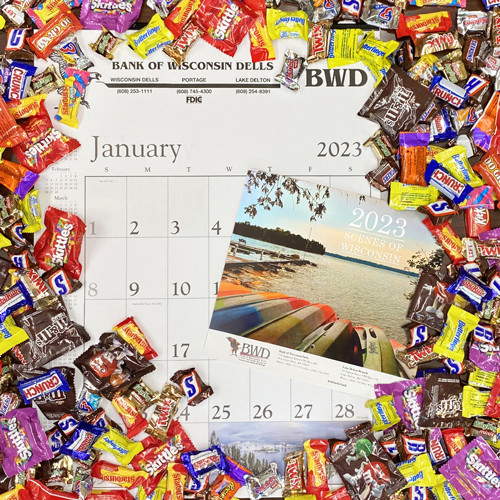 HAPPY HALLOWEEN FROM BWD!
Stop on by at any of our locations on Monday for a special treat! Yes, you see correctly... our calendars will be in and waiting for you!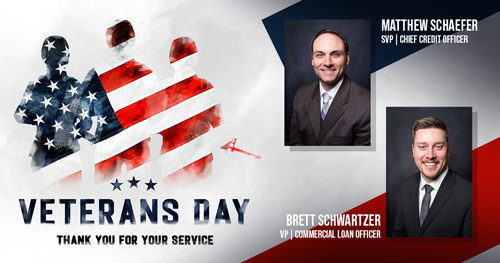 THANK YOU VETS
With Veteran's Day approaching, we want to recognize our very own Matthew Schaefer & Brett Schwartzer for being our outstanding veterans here at BWD. Thank you so much for your service - we are honored to work with you both! We also would like to thank all other veterans and families for your service to our country. Your dedication and sacrifice mean so much and we are so grateful for you!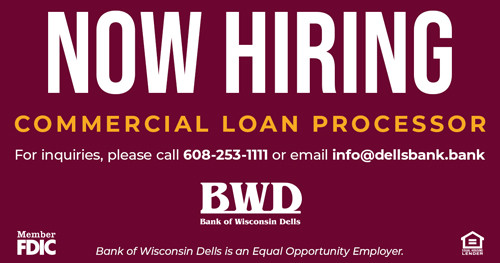 We're looking for a detail oriented, self-motivated, team player to join our Loan Operations team as a Commercial Loan Processor. Previous banking and processing experience is preferred, but not required. Responsibilities include reviewing and processing loan documentation, completing applicable paperwork, inputting loans into the computer system, and verifying documentation.
For more information and to apply, visit dellsbank.bank/employment-opportunities
Cybersecurity Awareness Month: Public Wifi

Whether you're at home, at the office, or especially on a public wifi network, there are steps you can take to stay secure and guard your personal information. Logging in through secured sites, keeping your software up to date, and using cellular data for sensitive data like mobile banking are all great ways to protect yourself.

Bank of Wisconsin Dells
716 Superior Street
Wisconsin Dells, WI 53965