If you are having trouble viewing this message, see it in your browser.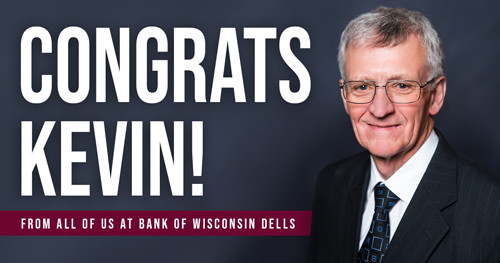 Congratulations to Kevin Bernander, Senior Vice President and Chief Credit Officer at BWD on his upcoming retirement, Thursday, June 30th! His contributions to the bank and our community will not be forgotten. Thanks for your 40 years of hard work and dedication, Kevin. It is difficult to imagine a workplace without you, however we hope this next chapter is filled with fun and relaxation!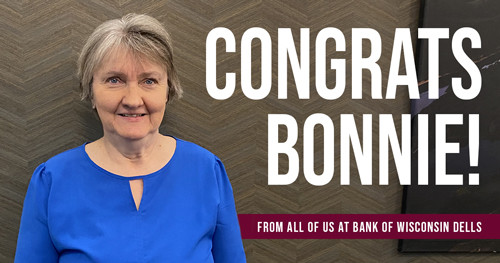 Please join us in congratulating Bonnie Schaefer on her upcoming retirement on June 30th! Bonnie started working with us over 15 years ago at our Lake Delton branch as a Customer Service Representative. Thank you Bonnie for all your years of dedication to our team and this organization. We wish you all the best in your new adventure!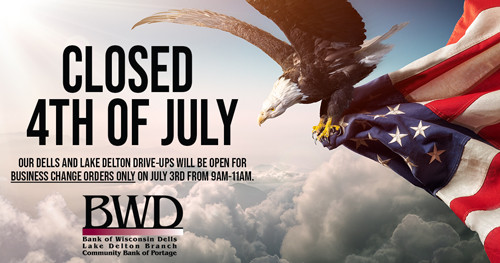 Independence Day is almost here! In observance of the holiday, BWD and its branches will be closed Monday, July 4th. We will resume regular business hours on Tuesday, July 5th.
Businesses: On Sunday, July 3rd from 9am-11am, our Dells and Lake Delton drive-ups will be open for commercial change orders only.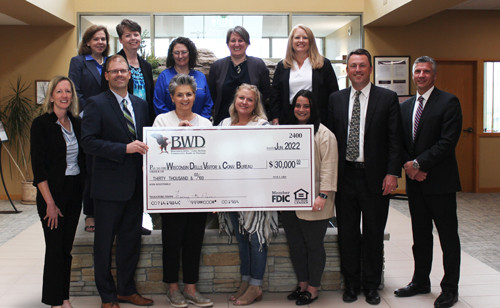 Bank of Wisconsin Dells proudly presents $30,000 to the Wisconsin Dells Visitor & Convention Bureau as sponsorship of the Kugel Ball that will be on display at the newly constructed Elm Street Plaza in downtown Wisconsin Dells. The Kugel Ball is an enormous granite sphere that floats on a fountain of water. People can touch the ball and actually make it roll in its curved pedestal. The Elm Street Plaza will feature summer entertainment, seasonal celebrations, farmers and specialty markets, as well as a place to just relax and enjoy lunch. We look forward to the completion of this project and witnessing the enjoyment our community and visitors will experience when they visit the Elm Street Plaza and Downtown Wisconsin Dells!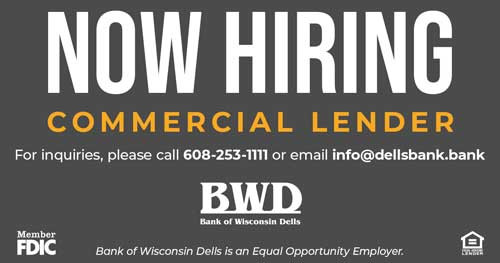 We are looking for an experienced Commercial Lender to join our team. This position involves developing new business, including outbound calling efforts, and servicing existing customers. BWD also expects active involvement in the communities we serve.
For more information and to apply, visit dellsbank.bank/employment-opportunities