If you are having trouble viewing this message, see it in your browser.
Bank Awards Scholarship to Palmer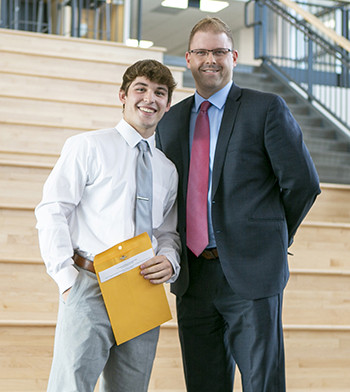 Bank President/CEO, Scott Rockwell, presenting 2021 Education Scholarship to Avery Palmer
Bank of Wisconsin Dells recently awarded its 2021 Educational Scholarship to Wisconsin Dells High School valedictorian, Avery Palmer. Bank president and CEO, Scott Rockwell, presented Palmer with the $10,000 award to be attributed toward the scholar's first two years of college. The Bank of Wisconsin Dells Educational Scholarship is given out in perpetuity through an endowment scholarship program with the Wisconsin Dells Education Foundation.
Bank Awards Scholarships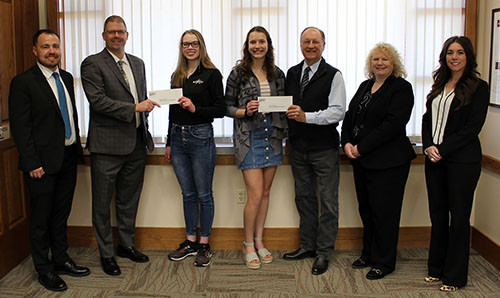 Pictured from left: Eric Czarnecki, Scott Rockwell, Morgan Fimreite, Emma Kreuziger, Ben Brancel, Heather Meyer, and Anastasia Kinney
The Community Bank of Portage's Outstanding Citizen Scholarship committee recently awarded its 2021 recipients. Portage High School graduates, Morgan Fimreite and Emma Kreuziger, were each presented their own scholarship of $2,500. This scholarship is awarded each year to Portage High School seniors who demonstrate a strong committment to improving the quality of life for people in their school and community.

BWD and its branches are excited to celebrate with our customers this summer. Mark your calendars with the following dates and join us in the fun!
Bank of Wisconsin Dells
Wisconsin Dells and Lake Delton Branches
Customer Appreciation Week
August 16th through 20th, 2021
Community Bank of Portage
Customer Appreciation and 25th Anniversary Celebration
August 23rd through 27th, 2021
We look forward to seeing everyone during these celebrations. Stay tuned for more information about specific events.

Bank of Wisconsin Dells
716 Superior Street
Wisconsin Dells, WI 53965