New Congressional Bill Pending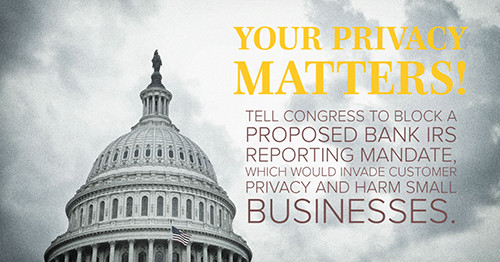 Bank of Wisconsin Dells is honored to be your Community Bank. We stand united with our customers and are here to serve you, not the IRS. A proposed Congressional bill would require banks to report all deposits and withdrawals over $600 to the IRS. This proposed bill would invade your privacy and harm small businesses, including those in the communities we serve.
Let's work together to spread the word about the flaws in this proposal. We urge you to tell Congress to block this mandate before it is too late. You can voice your stand against the bill at https://bit.ly/2XFLDIY.
*Note: You will be asked to enter your name, home address, and email. It will then send an email directly to your representatives on your behalf.