Please join us in congratulating Travis Bolcerek, Matthew Schaeffer, and Tanya Walsh-Laehn on their well-deserved promotions this year. We are lucky to have you here!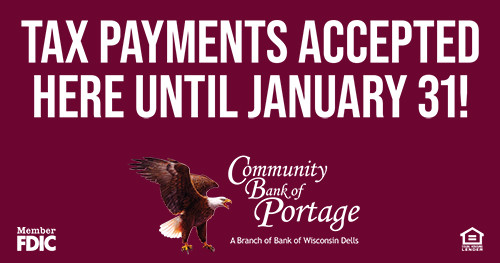 All City of Portage and Town of Pacific residents can stop in at Community Bank of Portage to make their tax payments. They must have their reminder notice ready to present to a bank representative upon arrival.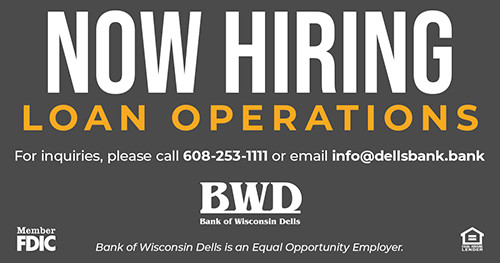 We are looking for a Commercial Loan Processor and an experienced Mortgage Loan Processor to join our Loan Operations department. These full time positions include health and dental insurance, paid time off, and generous 401k match.
Visit our Employment Opportunities page at dellsbank.bank for further details.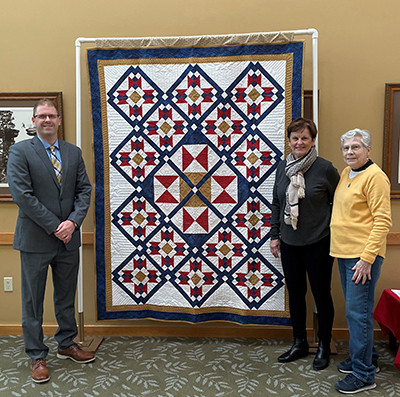 Quilts of Valor (QOV) is currently displaying a quilt at the Dells location in honor of National Sewing Day being held on February 5th. QOV is an organization that aims to cover service members and veterans touched by war with comforting and healing quilts.
If you would like to volunteer or donate funds or supplies, visit www.qovf.org.
Paying Off Debt: Snowball vs. Avalanche

Sometimes paying off debt can feel impossible, especially if you owe a lot. So, what can you do? There are two common methods to help stay focused on clearing debt – the snowball and the avalanche. Learn more today!

Bank of Wisconsin Dells
716 Superior Street
Wisconsin Dells, WI 53965